Chantry Fine Art Collection
Subject: Portrait of Sir John Buckworth
Artist: John Riley (Attributed)
Provenance: Christie's and others (see below)
Date: 1663 Size: 30"x 25" Condition: Very Fine Frame: Not necessarily the original
Details: A very fine and impressive portrait of an important London merchant.
This portrait is of Sir John Buckworth (c1602-1687). It has an identifying cartouche at bottom left, with the date 1663.
Sir John Buckworth was Deputy Governor of the Turkey Merchants (importers of fine Ottoman carpets) and held the office of Alderman of London between 1683 and 1686.
Provenance: The sitter and thence by descent to Somerford Park, Cheshire. Sir Arthur Bryant - The remaining contents of Myles Place, The Close, Salisbury (Christie's, London. 5-6 September 1985) - E.C.R. Morris Esq 1985
John Riley (1646-1681) was considered to be one of the two best portraitists of his time.
Born in London where his father was Lancaster Herald, he studied under Isaac Fuller and Gerald Soest and was influenced by Lely.
He quickly built up a good practice with the middle classes and took over Lely's mantle when the great portraitist died.
He and Kneller were jointly sworn and admitted chief painter to King Charles II in 1688.
Sadly, he died only three years later, otherwise he could well have eclipsed Kneller.
Amongst his pupils and assistants were J.B.Caspars, Jonathan Richardson and Thomas Murray.
It was attributed to Riley by Messrs Christie's, but even the most unpractised eye can testify to its quality and similarity to other works by him.
Price: £7,500
Please note the following: Chantry Fine Art are happy to supply buyers with a photographic image of this item and believe that all of the details given are correct to the best of their knowledge. Buyers may wish to carry out their own research and again, Chantry Fine Art are more than happy to supply any information that might assist - you can contact Chantry Fine Art either by telephone or email.
Digital reproduction through cameras and monitor screens may not render the true colours of the portraits.
Prospective buyers may also arrange, by appointment, to view individual items.
Contact details can be found using the 'contact' link in the navigation bar at the top and bottom of each page.
We look forward to hearing from you and thank you for your interest in Chantry Fine Art.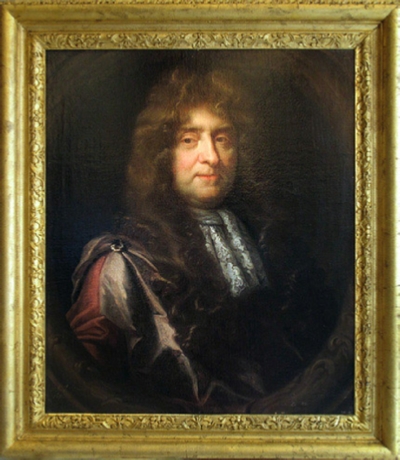 home | about | art collection | links | contact
webmaster jd@pppbm.net website & contents* ©chantryfinearts 2011 terms | privacy policy
*Some content has been obtained from the WorldWideWeb and is all believed to be in the Public Domain and copyright free
if this is not the case please notify the webmaster and the material will be checked and removed if appropriate